Manali is perched at a height of more than two thousand metres, in the state of Himachal Pradesh, India. It is one of the most pristine locations in the Beas river valley. The name of this place originates from the name of the Hindu lawgiver Manu. Also known as "Valley of the Gods", Manali lies at a distance of nearly 550 km from the national capital Delhi.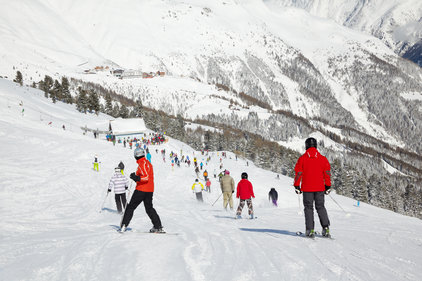 The Journey
The journey from Delhi to Manali takes about 15 hours by road. Luxury Volvo buses are one of the best options to travel from Delhi to Manali. Volvo buses are comfortable and quite suitable for long journeys. For ease and comfort, you can opt for an overnight journey to reach Manali from Delhi. Volvo buses from Delhi to Manali can be booked easily through various bus ticketing websites. You can also opt to take Volvo buses from various ISBTs (Interstate Bus Terminals) located in Delhi.
Bus Fares
The bus fare for a luxury Volvo bus can vary from Rs.900 to Rs.1200 depending upon the amenities provided in the bus. Top of the line Volvo coaches have entertainment options like personal screen, headphones etc. Though most bus operators provide blankets and pillows, it is best to carry your own to avoid any hassle.
Bus Schedule
Most buses start leaving from Delhi in the evening from around 4 pm, so that most of the travel time is accommodated in the night hours. If you wish to reach Manali early in the morning, then it is best to catch the bus early in the evening. Most buses have two major stops during the journey, mostly near a restaurant for food and refreshments for the travellers. Bus operators may also schedule for a few minor stoppages for refuel and restroom breaks.
Boarding Venue
The boarding point for most privately operated Volvo buses is near central Delhi. Majnu Ka Tila, Connaught Place and ITO are among some common boarding points. State-run buses can be boarded from ISBTs at Sarai Kale Khan, Anand Vihar or Kashmiri Gate.
Brief about Manali
Manali is one of the most popular hill stations in India and is hailed as an ideal honeymoon location. This place offers an astounding view of mountains. Manali is also one of the best skiing destinations in India. This place is also a favourite among adventure seekers as it offers activities like trekking, rafting and mountaineering. Deodar trees, orchard flowers and mountain lakes are some of the ubiquitous characteristics of this scenic location. Manali is best visited in the months from November to February when you can enjoy skiing and vividly picturesque surroundings.